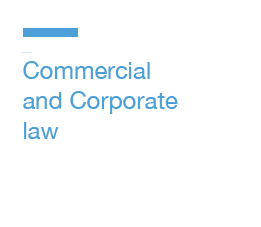 Our firm has numerous company clients to which it offers contractual and judicial consulting services, as well as debt collection. This activity, in particular, has for years been carefully structured and modulated according to the different needs of our customers; it ranges from out-of-court initiatives to actual judicial activities carried out throughout Italy with the help of a network of affiliated partners.
The activities, in this case, take place at 360°: from assistance in the due diligence phase for the valuation of portfolios, to strategic management of recovery policies. Our firm provides its consulting and assistance services on an ongoing basis, also through specialized groups, in all phases of your business activity, from drafting the Articles of Association to development, consolidation, and reorganization, up to possible globalization.
The areas of contractual and judicial consulting services are:
identification of the corporate structure and company constitution
drafting of corporate by-laws and shareholder agreements
consulting services to shareholders and administrative bodies
disposal and purchase of shares
sales and acquisitions, contributions, company leases
due diligence activities
joint ventures
assistance in voluntary closing procedures
definition of governance structures
Our law firm is also specialized in corporate litigation.