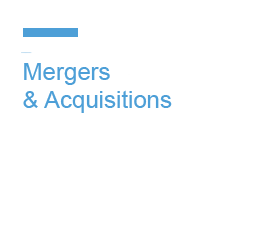 SLT supports a company in situations concerning the acquisition or sale of companies, business branches or equity investments. Professional assistance to the client entails consulting during the phases concerning planning, development planning, verification through due diligence, identification of the most appropriate technical way to complete the operation and assistance at closing.
Business Plan
This consists of a preliminary assessment of the elements of economic profitability and profitability of the operation, which allows for deduction of the substantial elements. The plan is defined with our assistance, whenever the company protects the interests of the seller or it is reviewed by us, in the opposite case.
Due Diligence
This consists in an examination of the company's structure in general, with particular attention to profitability, financial potential and tax, legal and financial risks. It is carried out on behalf of the buyer. The results of the assessment will be written up in appropriate reports, which provide a concise general overview of the operation. Whenever consulting serves the seller, the activity consists in protecting their interests, and it supports the other party in carrying out any checks, protects the confidentiality of the data and assures that all the work is completed properly.
Defining the Transaction and Assistance with Closing
Our firm supports its customers by identifying the most suitable technical formalities to complete the transaction, in terms of resulting liabilities, comparative fiscal profitability, and through the level of pursuit of the objectives. The technical definition of the transaction is followed by legal support during the drafting of contracts, which includes preliminary and final deeds, including the definition of asset/liability guarantees.