Updates on the latest development s regarding the activities of SLT – Strategy Legal Tax  and our  professionals.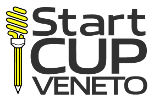 SLT will participate with Dr Andrea De Muri at the Start Cup 2017, in cooperation with Universities of Verona and Padua. Technology transfer and new ideas are part of innovation's engine, and SLT dedicates to this area all possible energy and enthusiasm. Andrea De Muri will take on the role of "angel", and in cooperation with Dr. Maurizio Pizzamiglio and Dr Jasmine Rossin will guide one...

Leggi
---
Magazine
The magazine, edited by our professionals, dedicated to analyses of subjects of interest to the business and professional world.

During a recent case of mine, that I'm currently handling before the ICC Arbitral Tribunal, I've had the opportunity to discuss the well-known problem of the applicability of the UN Vienna Convention 1980 on Contracts for the International Sale of Goods (CISG) to the so-called EPC Contract (Lieferverträge mit Montageverpflichtung, or Turnkey contracts). In particular, I debated whether a contract for the engineering and erection...

Leggi